Help keep your community as clean as possible by using your local recycling centre. If you have leftover material from a recent contruction project or home renovation then Curran Recycling can help you prevent it from ending up in a landfill. Our recycling and waste treatment facility is certified to accept a wide range of material including wood, asphalt, shingles, concrete, glass and metal. Contact our office or stop by the facility and we'll be happy to answer any questions you have about recycling with us.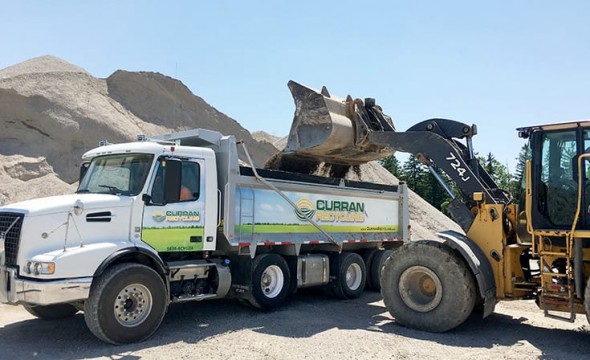 In an effort to better serve our customers Curran offers the following aggregate material for sale:
Virgin "A" gravel
Screened or sand fill
Screenings for patio stone base
P stone
Mortar sand
Recycled asphalt
Crushed concrete – 3/4 to fines
Crushed concrete – 2 inch to fines
View Aggregate Sales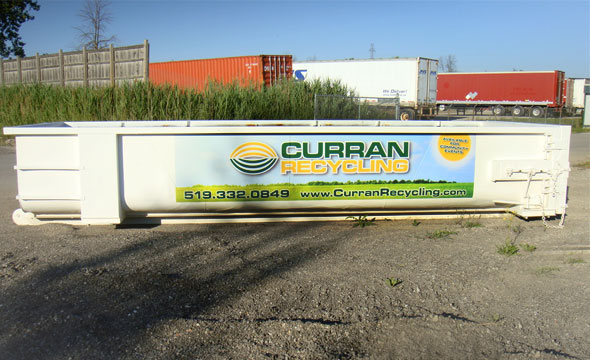 We offer disposal bins for commercial and industrial use. The bins can be dropped off and picked up at your convenience.
View Bin Rental Information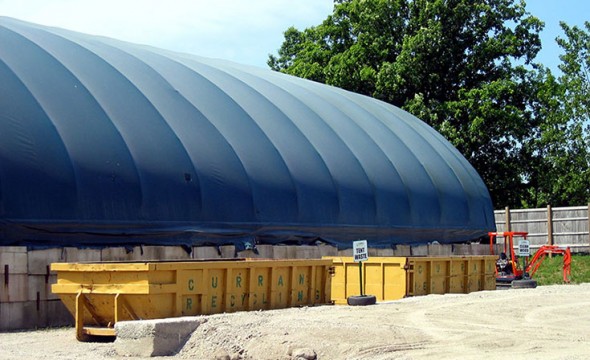 Curran Recycling operates a recycling and waste disposal center for businesses, contractors and homeowners. Our facility has diverted over 500,000 tonnes of waste material from landfill and we are constantly finding new ways to keep even more material from going to landfill.
We can accept all solid non-hazardous material such as demolition and construction debris, tires and general garbage. Wood waste, brush and soil are also accepted. Additionally, clean concrete and bricks are taken for no charge.
Read More